Instagram is a social platform that has slowly joined the mainstream channels as one of the best social interaction and marketing channels. Having invested a lot of energy and dedication in sharing something that you created with the your followers, the worst may happen if you end up losing followers. Getting the automatic unfollow on Instagram can personally hurt. Instagram is a great platform to use in advertising your products or services.
Gaining followers is often seen as some form of progression in a positive direction for your online business. However, it is a fact that you can't please everyone, and that's alright. This is why loosing followers should be expected. However, losing quite a number should raise an alarm. When such happens, it is helpful to learn more about your target audience.
the type of content you update in your platform should be evaluated, regardless of the type of business you are in. Through this way, you can easily pinpoint what's wrong and what you should continue doing to maintain and gain followers. That said, listed below are some of the common Top 10 Significant Reasons Why You Get Automatic Unfollow on Instagram.

1. Poor Media Quality
The current consumer market is made of visual buyers. This means that most consumers go for what the see. Be it a photo or a video, you may lose followers due to the image quality. For sure, nobody would want to follow a brand with poor image quality posts.
Therefore, always check your device if your camera has HD settings. If it doesn't, don't worry, there are lots of apps that can help you turn your photos with an HDR look-alike quality. However, take note that having a better device can give the best results.
You can also consider being a photography expert. This encompasses being aware of the right angle and lighting conditions when taking photos or recording videos. Followers will flood you if you've got great photography skills.
Besides, the quality of your posts and captions will reflect the quality of audience you attract. This means a good wholesome quality material, will attract good, wholesome quality prospects.
2. You've Stopped Engaging
Inconsistent engagement or complete lack of engagement with your followers may be the other reason why you get unfollows. As you may know, Instagram is a social networking service where people specifically socialize. There are numerous ways through of losing followers through poor engagement.
For instance, continously posting without captions or non-directional images. Make sure you value your followers because they are the key to your account's success. Plus, they have already admired your account just by following it.
Responding to their comments shows that there a two-way communication between you and your audience. It doesn't have to be a long response, but one simple as "thank you" might be enough (but don't use it too often, you are not a robot). You can also like, comment, and share posts on your following list. Tagging them might also help. It's a matter of giving and take.
3. Flooding Your Account with So Many Posts at a Time

Whereas it is advisable to remain active on Instagram, overdoing this can be detrimental. Posting excessively without a decent time delay between posts may give individuals the motivation to unfollow your Instagram account. Therefore, make sure you space up your posts. Many Instagram followers often find a sudden surge of posts to be overpowering and might be a substantial reason to tap the unfollow button.
On the off chance that you need to investigate more approaches to plan your Instagram posts, read up on the internet. There are hundreds of blogs and websites out there that have it down to a science. In social media marketing, there are specific times and places to post different things. Lucky for you, someone already figured it all out. It's just up to you to utilize that information.  
Selfies are another regular kind of posts which are prevalent on Instagram. Be cautious in light of the fact that few people may find this interesting and charming (like your admirers,) and some people may see repetitive selfies as narcissistic and unpalatable.
It's all about the balance! Make sure you are not posting numerous photos on Instagram per day and be sure they are engaging to your target audience. 
4. Inconsistency In Posts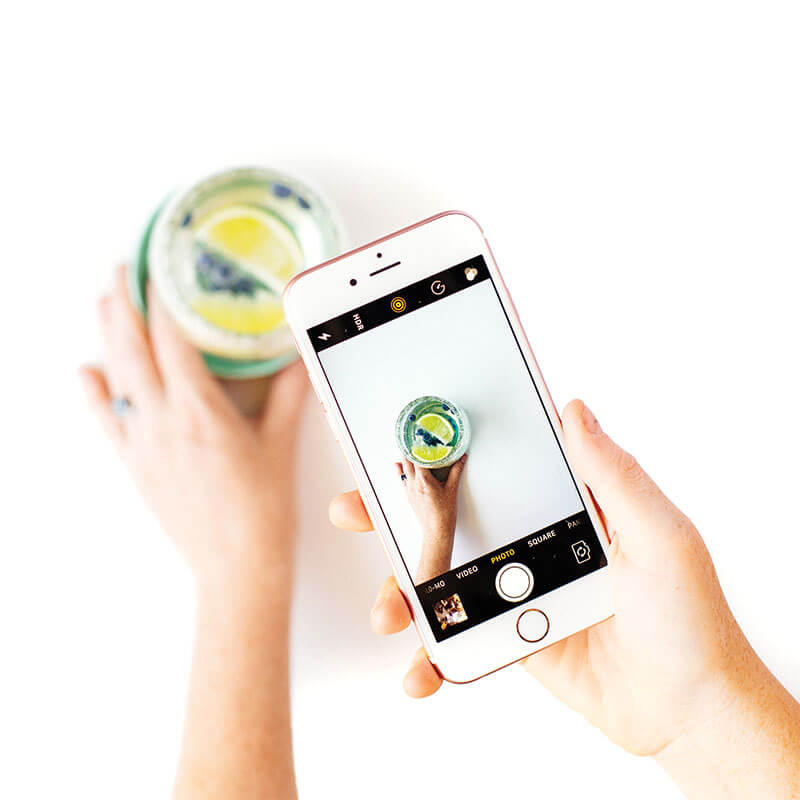 While too many posts may be a reason for individuals to unfollow your Instagram account, a conflict in the pacing of your posts may also influence your following. If your account abruptly ends up dormant for some time, your followers will begin to notice this change in behavior. This may give you the automatic unfollow on Instagram.
Whatever you have to offer, needs to be reminded to your audience every day. This is important because, in order to grow the numbers of your followers, you need to be in their minds consistently enough. This means timing posts properly, as well as consistently. Give your followers a daily taste of what you can offer them!
In order to make sure your posts are timed correctly and consistent, I would advise you to use at least free posting tools like Buffer or Hootsuite.
5. Emotional Triggers
Your excessively emotion-inducing posts may add to the reasons why you are losing followers. We all have our ups and downs in life but including your sad days might give your followers an impression of you having the same kind of posts in the future. Not all people can give you sympathy, and it totally gives a dark shade on your supposed-to-be- interesting account.
If you already did this in the past, your account can still be saved! Just control yourself in posting more about your account's objective (product or service), and not making your account a diary for your rainy days. Transforming your account from gloomy to happy might gain and retain your followers, and it can also help you have a positive mental health.
6. Gross Content
Gross photos will surely get your followers press that unfollow button. While gross, or disgusting content might grab their attention, it won't keep it for long. Not all people want that on their feed. This makes perfect grounds for someone to unfollow you instantly. Just because it's freaky Friday does not mean you need to post something gross like a dead toenail or open wound, or even something worse! Again, the quality of content will drive in the right customers and fans rather than drawing them away.
7. People Pleaser

When you usually look for compliments from your followers, it can also drive them away. People might find your "make sure to give us a like" annoying or compelling. This can make them feel that they are always "required" to do it rather than having the freedom to judge your posts as likable or not.
Compliment worthy or not, you've got to give your followers the decision on that. In this way, people are praising you because they truly love your account, not because you are clearly asking for it.
Do not ask for your users to love you, give them content that they will love! 
8. Spam Accounts
A lot of grey hat marketers use Instagram with dummy accounts in order to increase their audiences and promote their products in sometimes shady ways. The strategy they generally use is to follow a few people in the hope that at least 50% of them follow them back. However, to keep their follow count low, they unfollow people after a few days/weeks.
Since these bot-controlled accounts have become so common on Instagram, you should make sure that you are not thought of as a spam account. Again, when you blast posts and don't engage with your followers, you may be thought of as a bot. This will make people quickly unfollow you and possibly even report your account to Instagram. 
9. Regular Checking of Followers Count

Sometimes, people do a regular checking of their followers count. They visit their following list, and might unintentionally unfollow you for they wanted to lessen their following count. In this scenario, it's not about your account nor your posts. Most of the time, when they do this, they based it just by the name and not the whole quality of your account. Having a memorable account name might help.
This also goes back to engagement. When people know that you consistently give them good content that they love to see, when they see your name in their followers, they won't click that unfollow button. This is because you have given them what they are looking for thus filling their needs.
10. Too Many Regrams
Seeing a similar post again and again in your Instagram feed might make your users feel annoyed, which is a reason people unfollow your Instagram account. Do not actually repost someone else's post, but make it your own by adding your unique spin to it. If you're promoting a product of someone else, you can purchase that product you want to sell, or get some photos taken with it.
When your following sees you constantly posting things pushing for clicks, they are going to give you the automatic unfollow on Instagram. Show them that you value them so greatly, you absolutely had to share this product with them.
Conclusion
These are just a some of the reasons why someone unfollows your Instagram account. The majority of the ones listed are reasons which can still save your account from having multiple unfollows. Good combination of engagements and consistency will definitely help your account grow more.
Be reminded that it is very important to think before you click that Post button. This helps you evaluate the posts you give your current followers for you not to lose any of them. Assess your post if it's going to be relevant or interesting enough for your audience to appreciate.
Make sure you have a goal for every post and that the post gets you closer to that goal. Regardless of whether it is a personal or a professional post, you should keep in mind that you are making a name for your account. So, keep it unique and easily remembered. This helps you to have more engagement with your followers. It gives them a glimpse of who you are that might also affect their decision to keep on following you or not.
Instagram's security can also be the reason why you get unfollows. They have community guidelines upon their user's acceptance of the terms and conditions in being part of their social channel. This also benefits you for it gives your account security and that it is also being valued at the same time.
In conclusion to this post, people unfollow your Instagram account for different reasons. Identifying those reasons and doing something about it can help you make a closer step to your goal.
Maintain what you are doing right, and keep your eye open for mistakes and rooms for improvement. This will help you keep your followers interested in your account.
Here's a warning video that might help you: